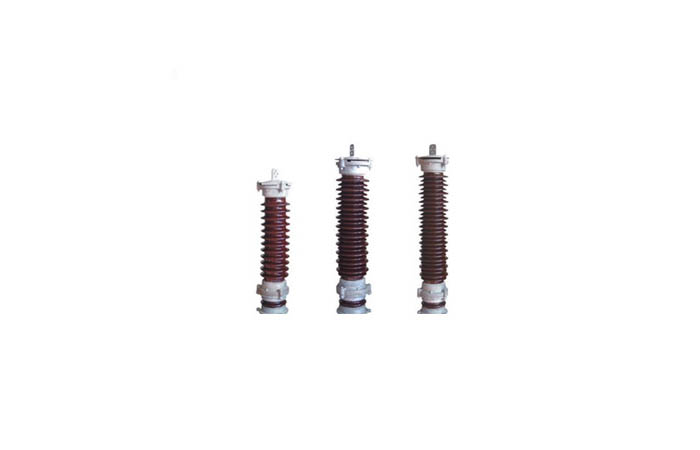 Transmission Line Material
We Introduce Ourselves As Manufacturer Of Moulded Rubber Goods Since 1994.
We Manufacture O Rings , Bushes, Gaskets, Grommets, Washers, Buffers, Metal Bonded Rubber Parts In Polymers Like Natural, Nitrile, Neoprene, Silicon, Viton, EPDM And Butyl. Our Rubber Parts Are Regularly Used In Various Industries Like Automobile, Electronic, Paper Industry In Oil Engines & Diesel Engines, Pump Industry, Packaging, Machine Industry, Filter Industry, Defence, Transformer Industry, Food & Dairy Industry.
Our Items Are Designed As Per Customer's Specification. We Have In House Facility To Manufacture And Test The Raw Material. Our Specialty Is To Manufacture Trouble Free Rubber Parts With Price Stability For At Least 12 Months After Approval Of Quotation.
Amongst Our Prestigious Customers Areeagle Seals, Saudamini Instruments, Auto Electronics, Aesseal India. Etc. We Request You To Give Us An Opportunity To Work With You And You Will See The Result.
Extruded Products & Moulded Rubber Products. With 18 years of experience, we are manufacturing and supplying firm dealing in rubber molding products, rubber extrusions, gaskets and sponge gaskets. Our exactitude engineered range has allowed us to accomplish effectively the needs and requirements of assorted industries. We are well established manufactures, suppliers and exporters of E.P.D.M Rubber Products, Neoprene Rubber Products, Silicone Rubber Products and Nitrile Rubber Products, Natural Rubber Products.
We are one of the prominent names in the Transformer industry of Rubber & Rubber Products. The range offered by us caters to diverse industries such as automobile, plastics, electrical and railways, among others. Our manufactured products help our clients to cut and join extrusion into gaskets or rings.
Our company is headed by our founder Er Anil Pundir who has an experience of 18 years in this domain. It is his able guidance and inspiration throughout the years that helped us to keep pace with the fast-changing trends of market along with latest technological advancements. To ensure optimal performance, we test out all the equipment thoroughly, and confirm that these follow all industry standards.
Our organization is engaged in manufacturing, exporting and supplying of a precision engineered range of Rubber Machinery Parts. We offer rubber flexible couplings, Transformer & CT PT. Rubber flexible couplings, flexible couplings, rubber seats, cushion & flexible couplings, diaphram, butterfly valves rubber sheet, high flow pump parts, strips & mudseal, buckets, oil seals, hose pipe, washers, buffer etc. These are designed keeping in mind various industrial standards and are manufactured using high grade material. We utilize Natural, Neoprien, Synthetic, Butyle, Silicon, EPDM Rubber and chemicals such as MBTS, Zinc oxide, Stearic acid, HSL etc to manufacture our Products.
Being a quality conscious organization, we follow quality oriented approaches and offer quality products to our clients. We are backed by a state-of-the-art infrastructure and in-house design unit, which assist us in manufacturing an impeccable range and meeting the bulk requirements of our clients, within the stipulated time frame. Our optimum range has helped us to win a large client base in the national and international markets.
Established in 1994, Anil Rubber Meerut is recognized amongst the prominent manufacturers, exporters and suppliers of a wide range of rubber machinery parts. Our range includes high flow pump parts, pump parts, flow pump parts, rubber seats, cushion & flexible couplings, diaphragm, butterfly valves rubber sheets, high flow pump parts, strips & mudseal, bucket, oil seals, hose pipe, washers, buffer and vibration paids etc.These have received immense appreciation in the national and international markets, due to their high performance, low maintenance and long service-ability.
We are a quality conscious organization and lay great emphasis on the quality of our products.Our range is regularly tested on numerous parameters to ensure their durability and reliability.Along with the quality of the products, prompt delivery of the products is also important. This is why; we have setup a state-of-the-art infrastructure and in-house design unit, which helps us in the mass production of our range. Owing to our efforts towards offering quality range and prompt deliveries, we have been able to garner a huge clientele in the global market.
Under the able guidance of our owners, Er. Anil Pundirwe have carved a niche for ourselves and have become one of the prime manufacturers and exporters of Rubber Machinery Parts. Their vast industrial experience and the strenuous efforts of our workforce have enabled us to reach the heights of success.